HOUSTON PACKING TIPS FOR MOVING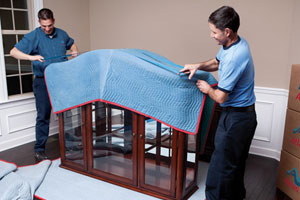 The professional Specialized Movers team has identified several Houston packing tips for moving. While we can help pack some of the trickier items and provide smooth transport and unloading, a move is only as successful as the quality of the packing. Here are a few packing tips that can help you avoid damage to your belongings.
1) Don't Skimp Out on Packing Materials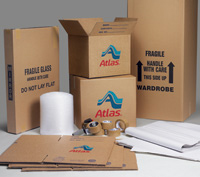 We understand that moving can get pricey, but the last thing you want to cut corners on are the packaging materials themselves. While old boxes work for some items, valuable items should be packed in strong, rigid boxes to ensure that they will not collapse during the trip.
Using newspaper to wrap delicate items can also be troublesome because the ink can stain. For more valuable items, try using blank, fresh newspaper. It can also be tempting to use duct tape once you have run out of packing tape. While duct tape is sturdy when applied to many surfaces, it is not able to properly grip onto cardboard. We've seen many boxes come apart from the bottom because they were assembled with duct tape that could not support the weight of the contents. Moreover, having to go back and re-tape the boxes is a hassle and a waste of time!
2) Be Thorough With the Dishware
Dishes are one of the most tedious things to pack. If you don't have dish covers, you can easily use newspaper to protect your dishes. As a good rule of thumb, you shouldn't stack more dishes on top of each other than the dish diameter. This will prevent breakage because there won't be too much pressure placed on the bottom dish.
Cups and bowls are a little trickier due to their shape. Once can wrap them in newspaper as well, but do not stack more than two and try not to place anything on top of them. When it comes to glassware, cardboard dividers are almost necessary. We recommend wrapping glasses and wine glasses in newspaper as well before placing them in the cells of the dividers so that they do not get scratched by any spare particles in the box.
3) Know When to Call in the Pros
This may be the most important of the Houston packing tips for moving. Fully assembled furniture and appliances are difficult to pack without the proper supplies. Antiques and wooden furniture can be easily scraped and dented by other objects during the move if not adequately secured.
As a professional moving service, we have all the tools and know how required to properly protect your larger items from damage during transit. Generally, we use blankets and strategic placement within the moving vehicle to secure large furniture. Special accommodations can be made for more sensitive items
4) Keep the Components of Your Electronics Together
You'll thank us for this once you start unpacking. Electronics can be a mess of wires, cables, and remotes if you do not keep everything together while you are packing. Place cables, manuals, and remotes for a specific appliance in an individual bag; make sure to label those bags so that you know what electronic they belong to!
5) Secure the Bottoms
With heavy boxes, one piece of tape may not be enough to hold the bottom together. The last thing you want is your box to open up from the bottom, dropping all of your contents along the way. Make sure to tape along the seal of the bottom cardboard flaps, along with taping across the bottom. This ensures structural integrity and secures the piece of tape along the seam. The same goes for the top of the box. You want to make sure that the top is equally as secure as the bottom on the off chance that your box gets flipped over during the loading/unloading process.
6) The Power of a Good Label
Clearly labeling your boxes will make both packing and unpacking so much easier. Not only does labeling your boxes as you move give you a good idea of how far you are in the packing process, but it also gives you an opportunity to leave movers with clear instructions. If a box contains fragile items near the top, make sure to indicate that on your box. The last thing you want is for your box to be placed in the truck wrong side up, crushing all of your fragile items. Proper labeling also makes it easier for you to instruct the movers on where to place boxes during the unloading process. Clearly label what room those boxes belong in so that you won't need to move them yourself once the movers are gone.
These Houston packing tips for moving will your next move a little easier and when you use Specialized Movers, it may just be the beginning of something special. Call us today.