SUCCESSFULLY MOVING A BUSINESS IN HOUSTON – A HOW-TO GUIDE
Successfully moving a business in Houston is not only possible, it's very doable if you follow Specialized Movers's simple tips.
DO YOUR RESEARCH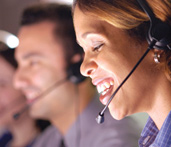 When relocating something as important as your business, you want to make sure you have reputable, accredited movers on your team. Make sure you research certified Atlas Agent movers in your area and select a corporate relocation service that meets your moving requirements. Not only are you looking for credibility, track record, and price, but you also want to make sure they have the equipment and crew to adequately and efficiently move any special belongings, such as lab equipment or artwork.
Take your research a step further by learning about how to protect yourself against moving fraud. Selecting the wrong moving service could strip you of all your belongings in one fail swoop. Learn more about how to avoid moving fraud at ProtectYourMove.gov.
AVOID MOVING DURING BUSY SEASON
Summer is generally the big moving season. Save yourself from the heat and ensure that you have the movers of your choice by scheduling your move before May or after August.
Consider Relocation Coverage
Successfully moving a business in Houston also means that you never want to choose a moving service that does not properly handle your belongings. That being said, some circumstances simply cannot be predicted. But just because negative events cannot be prevented, that doesn't mean that you cannot protect against them.
When it comes to something as important as your business, you may want to consider protecting your equipment by purchasing relocation, or moving, insurance. A moving company with a network of agents should be able to help you decide what coverage is best suited for your move. And when it comes to successfully moving a business in Houston, you definitely want to give Specialized Movers a call. We're committed to your successful move!